Posted on 31. May, 2013 by Administrator in Mind, Body & Spirit Wisdom
Join me on a journey of 'Mindful Meditation' to make a commitment to  5 minutes of meditation everyday for the next 30 days.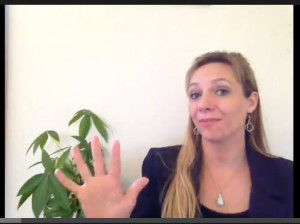 We've all heard the benefits of meditation, there's a part of you that knows that you should do it and have possibility given it whirl in a yoga class.
But have you ever committed to a meditation practice?
With a simple 5 minute commitment a day for 30 days (you're always welcome to give it more time) you'll begin a solid meditation practice and begin to feel the benefits.
Discover how meditation can help improve your body awareness, self-awareness, regulation of emotion and regulation of attention.
Throughout the 30 days I'll share with you my favorite tips, practices and meditations to help give you more tools on your journey.
The idea is that sometimes that hardest part is starting, by committing to 5 minutes a day you are successful.  You may discover that you can sit a little longer and enjoy it more.
Meditation can be done anywhere and anytime.
Connect with new people who are on a similar path of self discovery.  Share your experiences of meditation, the challenges, joys and surprising benefits.
Click here
to join the community on facebook for updates on tips, techniques, research and more.